Each month, I plan to feature a homeschooled teen and their outstanding accomplishment.  If you know of a teen that should be featured – please let me know!  It's exciting to see what so many of our students have achieved.
This month, I am excited to share the store of Eva Baker – a high school junior who has started her own blog, TeensGotCents, about teens and finances.  I asked Eva to tell me about herself and her project and here's what she had to say.  Read all about Eva and her blog here, then follow the link to check out her website for yourself!
Thanks so much Mrs. Mastronicola!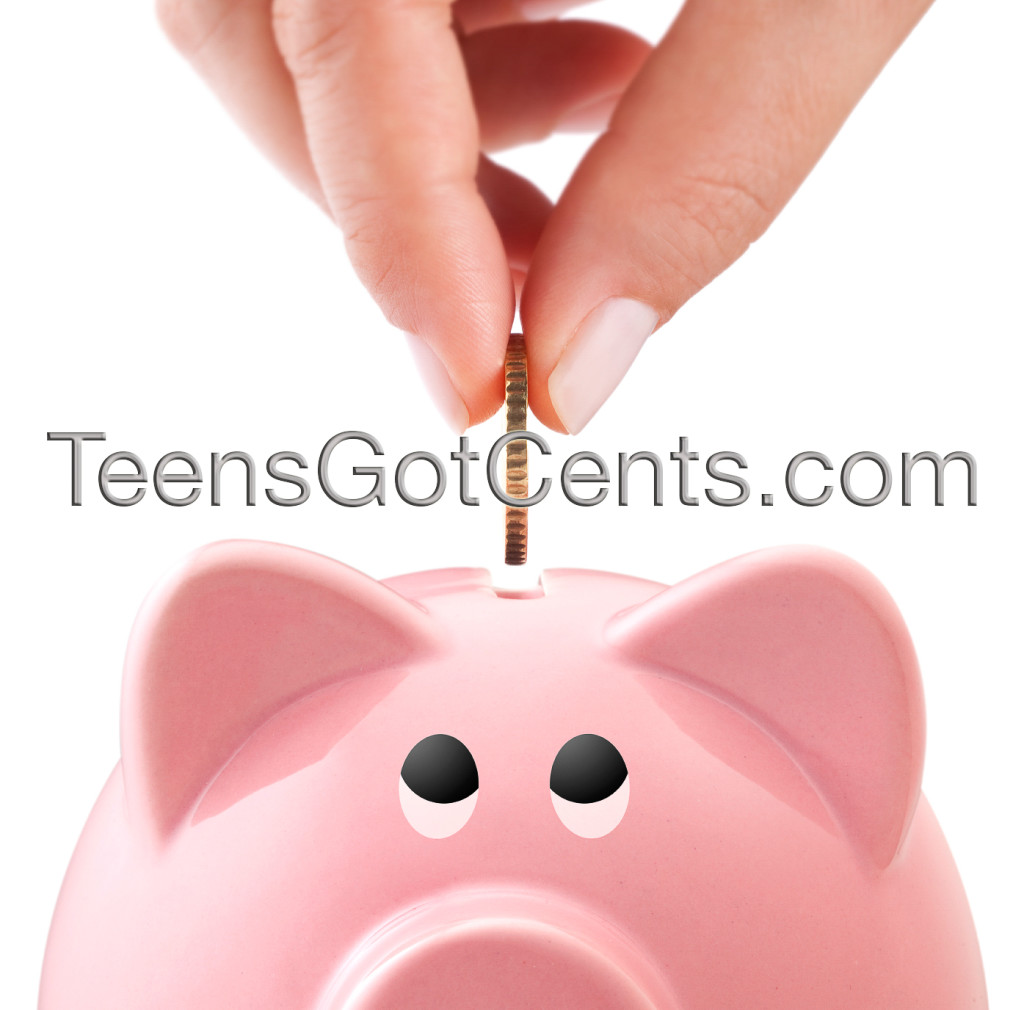 My project is a website dedicated to helping teens learn how to manage their money well – as I learn how to do so myself.  I write about shopping smart and getting the best deals, about how to avoid student loan debt as well as credit card debt, and share lots of ideas on how to make money as a teen by starting your own business or getting a great part time job.
I started the site in January of 2013 and the project has really helped me to grow in my communication and organization skills.  My mom and I are partners on the site.  She takes care of all of the editing and formatting of the posts that we put up.  Mom also writes articles specifically for parents under the 'MomCents' tab.  I am in charge of all of the social media and promoting of the articles that we write.  It is also my responsibility to arrange for and schedule all of the interviews that are done for TeensGotCents.  Mom and I work together to plan out the editorial calendar for the site so that we always have material to write about – we usually try to plan out a month in advance.
Recently TeensGotCents was nominated for a Plutus Award – which is like the Oscar's for financial bloggers.  TeensGotCents was nominated in the "Best New Personal Finance Blog" category.  The winner's will be announced in October at the financial blogger conference.  It's in St. Louis this year and mom and I get to attend.  I'm so excited!  It would be wonderful if you would help me out by voting for us – just click on the trophy below.  If I win I get a present – and I love presents!
Vote for TeensGotCents!
This project has also given me the opportunity to meet a number of other financial bloggers who have reached out to help me as I am getting started.  Meeting such incredible people because of this project has been one of the better things to have happened to me this year.  It was also pretty cool to be featured in a local newspaper recently!  I also get to work with two other writers who contribute regularly to TeensGotCents under the 'ShoppingCents' tab.  Michael Horton is homeschooled and writes about getting the best deals on any kind of tech and other 'manly' things.  Sarah Fechtel, a homeschool graduate, is the resident thrift shop fashionista.  She has recently embarked on a new adventure pursuing a real estate license.  You will be able to read all about the process over the next few months!
My goals for the future of TeensGotCents are to (hopefully) have more and more people find out about the site and visit regularly.  So many people think that teens don't care about their future.  That may be true for some but there are a lot of us out there who do care about our financial future, who want to learn how to manage our money well, and who want to avoid the mistakes that so many adults make when it comes to finances.  I also hope that parents will visit in order to get ideas to help their kids get on the right track with their money.  We don't have a budget for promoting or advertising the site though so I rely on word of mouth to let people know about TeensGotCents!
It is my plan, at this point, to live at home with my mom while attending a local community school. I am already dual enrolled there and I really like my classes (for the most part).  Living at home while going to school will save so much money and I am committed to attending school debt free. My hope is to be accepted into the respiratory therapy program and become a respiratory therapist.  I was diagnosed with asthma as a little girl and have seen many respiratory therapists over the years.  It seems like a great job where I can really make a difference in people's lives.
Please visit us over at TeensGotCents and like the Facebook page – just need a few more to be at 200 'likes' on my page!
Thanks so much Eva! Be sure to check out Eva's blog and sign up to follow her posts!  
~to your success!
Joanne