Updated July 2017
Students who want to play a sport while they are in college may find that they need to complete the NCAA eligibility paperwork.  Thanks to the work done by the Home School Legal Defense Association, the NCAA is homeschool friendly and has established an eligibility process just for us.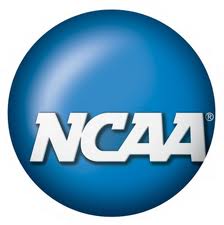 You will find all of the details on completing the NCAA paperwork by going to the NCAA Eligibility Center and clicking on Resources.
As a homeschooler, you will need to complete a Core Course Worksheet for each core credit earned while in high school.  These worksheets will ask for the curriculum used, its content, the method of grading, the grade earned, etc.
Along with the Core Course worksheets, SAT/ACT test scores and paperwork specific to the sport your student wants to play, families will also need to submit a transcript of all work done and documentation showing that they were abiding by their state's homeschool laws while the student was educated at home.
The 2017-18 Guide for the College-Bound Student Athlete can be downloaded.  You will find there are slightly different requirements depending upon the Division your student is trying to enter.  In addition, students entering a Division I college or university on or after August 1, 2016, will have new academic rules.
While the process is clearly outlined, families may find the process of completing all the paperwork tedious and time-consuming.  I have had the opportunity to work with several families to complete the required core course worksheets and would be happy to help you do the same.
Feel free to contact me HERE or email me directly at joanne@highschoolpuzzle.com if you want to schedule an appointment to discuss your specific situation.
~to your success!
Joanne
Such kind words from an athlete's family!
Joanne was an absolute Godsend to me. After many months of research and studying to be sure that we would meet all the course rules for NCAA Div. 1, I was compelled to find actual examples of completed NCAA Core Course Worksheets on the internet. I found something even better- Joanne! Joanne was able to compile my brief curriculum and instruction notes into a concise, professional description for the five courses we completed for Freshman year.
 Joanne is  friendly, positive, enthusiastic, and communicates well and promptly. Her fees are very reasonable for the professional work and peace of mind that it has given me. I highly recommend Joanne and I am excited that this is one thing that I do not have to worry about for the next three years; because I will be back! I highly recommend that you use Joanne's services if you have any doubts about completing the NCAA Core Course Worksheets for homeschoolers. –Pam Clanton