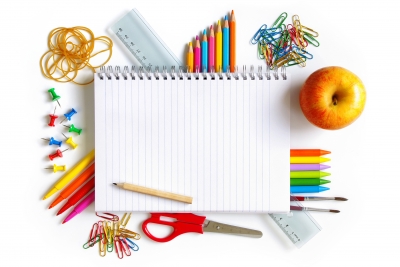 Piecing Together The High School Puzzle
Welcome to The High School Puzzle! After many years of serving homeschooling high school families, this past year I expanded my horizons and joined the online world. This site is designed to provide you with all of the tools to successfully homeschool your high school student.
Look around and you will find lots of information. Things like ways to earn credits, how to keep records, volunteering, starting the college application process, links to scholarships, a connection to Piecing Together the High School Puzzle and for those who want more individualized attention – a link to set up guidance counseling sessions or speaking engagements for your local group.
I am also a teacher for the Master-the-SAT Boot Camps that are designed to help your student improve their SAT scores. Check out that information under the 'Master the SAT' tab.
My goal is to publish new information regularly, bringing in more and more pieces, so bookmark us and check back often, sign up for our emails, put us in your RSS feed, follow us on Twitter, like us on Facebook – you know – all those things. I'm excited to be here!
~to your success!
Joanne
(Image courtesy of photomyheart at FreeDigitalPhotos.net)
The Latest!
A few weeks ago, I began a discussion outlining an ideal plan for high school and we discussed some things students should be doing as ninth graders.  Let's continue that discussion this week with a plan for your tenth grade students.
Students in tenth grade should now be fully entrenched in high school level coursework.   This is your "steady-as-she-goes" year.  Students should be working on at least one course in the core subject areas of English Language Arts, Mathematics, Science and Social Studies.  Assuming that the student now has a strong math base, they should be taking Geometry or Algebra 2 (or finishing up Algebra 1 if it is still needed).  Their science course should include hands-on lab work and they should be doing a good deal of writing in their English course.  If you are interested, now could also be a good year to start working on a foreign language. 
It is important that students earn good grades in their core subjects if they are college bound as admissions officers want to see strong GPAs.  So, continue to strive for mastery in a subject rather than worrying about just checking a box to say you've completed a credit.
I encouraged you to consider taking the PSAT in ninth grade just for exposure to the test.  This is especially true for tenth grade students.  The PSAT is not a college entrance exam, but it does determine National Merit Scholars by evaluating a student's 11th grade score.  Taking the test in the tenth grade allows a student to practice and determine any weak areas so that they can prepare in earnest for the 11th grade test.  Contact your local high school in September to take the test with them in October.
In addition to the PSAT, it's a good idea for a student to take the SAT or ACT in the spring of tenth grade.  By this time, they will have had almost two years of high school math and English and can begin to build strong test scores on these college entrance exams.
If you didn't start in your 9th grade year, you should get serious about applying for scholarships early.  Your junior and senior years are going to be very busy so now is the time to start working on those random scholarship applications.  Check out Fastweb to get started.
Don't forget to keep adding to your portfolio and update your transcript at the end of the year.  You may find that you have need of a transcript for various activities in your junior year.
~to your success!
Joanne