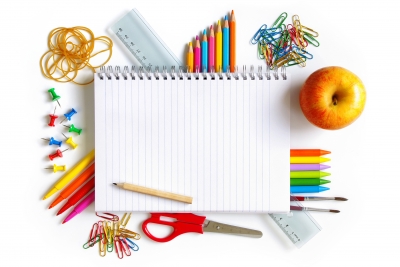 Piecing Together The High School Puzzle
Welcome to The High School Puzzle! After many years of serving homeschooling high school families, this past year I expanded my horizons and joined the online world. This site is designed to provide you with all of the tools to successfully homeschool your high school student.
Look around and you will find lots of information. Things like ways to earn credits, how to keep records, volunteering, starting the college application process, links to scholarships, a connection to Piecing Together the High School Puzzle and for those who want more individualized attention – a link to set up guidance counseling sessions or speaking engagements for your local group.
I am also a teacher for the Master-the-SAT Boot Camps that are designed to help your student improve their SAT scores. Check out that information under the 'Master the SAT' tab.
My goal is to publish new information regularly, bringing in more and more pieces, so bookmark us and check back often, sign up for our emails, put us in your RSS feed, follow us on Twitter, like us on Facebook – you know – all those things. I'm excited to be here!
~to your success!
Joanne
(Image courtesy of photomyheart at FreeDigitalPhotos.net)
The Latest!
High School Seniors –
It's time to file your  Bright Futures scholarship and financial aid applications!
It's January and for those of you who reside in the State of Florida and believe you will be qualifying for the Bright Futures Scholarship – it's time to begin the paperwork!   Here are the basic steps:
Be sure that you have officially been registered as a homeschooler with your local county superintendent in both 11th and 12th grades.
Submit your required community service hours to your local county superintendent.
Have your best SAT/ACT* scores sent to a Florida public university or college so that they are in the system for Tallahassee to see.
Complete the Florida Student Financial Aid application.  Even if you don't believe you will qualify for Bright Futures, you should still complete this application.  There are several statewide grants and scholarships that are based on this application.
For more information, download the Bright Futures Guide for Home Educated Students.
If you are schooling through a non-traditional private school, you will need to contact your school's administrator to have them complete the Bright Futures application for your student.
*For 2016 graduates:   FAS 1290 SAT/29 ACT   FMS  1220 SAT/27 ACT.   Details on page 2 of the above Guide.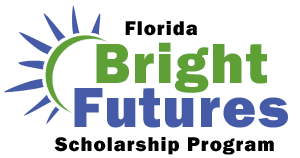 FAFSA
It's also time to file your FAFSA application.  The Free Application for Federal Student Aid can help determine your eligibility for both financial aid and work study programs nationwide.  So schedule some time to complete this application soon!
Scholarships
And, if you're still looking for scholarship opportunities – don't forgot to talk with your college's finance office.  You can also search for scholarships at Fastweb.
~~to your success
Joanne