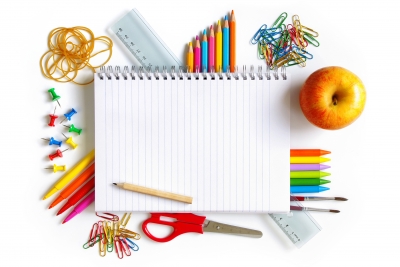 Piecing Together The High School Puzzle
Welcome to The High School Puzzle! After many years of serving homeschooling high school families, this past year I expanded my horizons and joined the online world. This site is designed to provide you with all of the tools to successfully homeschool your high school student.
Look around and you will find lots of information. Things like ways to earn credits, how to keep records, volunteering, starting the college application process, links to scholarships, a connection to Piecing Together the High School Puzzle and for those who want more individualized attention – a link to set up guidance counseling sessions or speaking engagements for your local group.
I am also a teacher for the Master-the-SAT Boot Camps that are designed to help your student improve their SAT scores. Check out that information under the 'Master the SAT' tab.
My goal is to publish new information regularly, bringing in more and more pieces, so bookmark us and check back often, sign up for our emails, put us in your RSS feed, follow us on Twitter, like us on Facebook – you know – all those things. I'm excited to be here!
~to your success!
Joanne
(Image courtesy of photomyheart at FreeDigitalPhotos.net)
The Latest!
As we come to the end of October, here are some last-minute opportunities you may want to take advantage of!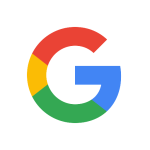 Google is awarding a $30,000 scholarship to the best Google Doodle designed by a student.  This contest is open to K-12 and doodles must be submitted by December 7, 2015.  The 2015 theme is  "What makes me…me."
And, here's one of the best parts, not only does the National Winner earn $30,000, schools can win a $50,000 technology grant if their student wins.  Google says: "Students enrolled in homeschools are eligible to participate in the contest. If the National Winner is enrolled in a homeschool, the homeschool in which he or she is enrolled will receive $5,000 in value towards Chromebooks for Education and/or tablets with Google Play for Education. The National Winner may then donate $45,000 in value towards the establishment/improvement of a computer lab or a technology program for a public library or public school in their community that meets Google's criteria for awarding grants."
Grand prize is a $30,000 scholarship with four National Finalist awards and 48 state/territory awards – so there are lots of opportunities out there.  Get drawing!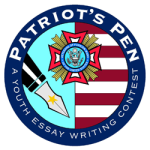 This contest is for 6th-8th graders and has become one of my favorites because there are so many opportunities out there – every VFW chapter awards a prize! Then, the first-place winner from each state competes for national awards totaling $50,000, with each first-place state winner receiving a minimum of $500 at the national level. The national first-place winner wins $5,000 and an all-expense-paid trip to Washington, D.C., in March.
The 2015-16 theme is "What Freedom Means to Me" and essays should be between 300-400 words.
This deadline is fast approaching, but you still have some time – essays must be delivered to your local VFW post no later than November 1, 2015.
~~ to your success
Joanne