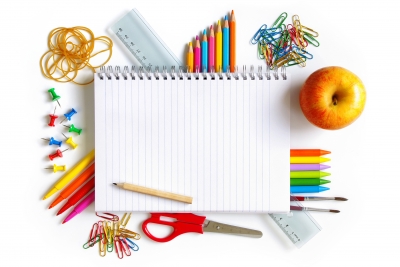 Piecing Together The High School Puzzle
Welcome to The High School Puzzle! After many years of serving homeschooling high school families, I am now expanding my horizons and joining the online world. The goal of this site will be to provide you with all of the tools to successfully homeschool your high school student.
You will see the site grow over the next months and years but we are starting out with the basics. Here you will find general information on homeschooling the high school student, ways to get started in the college application process, a connection to my book and for those who want more individualized attention – a link to set up guidance counseling sessions or speaking engagements for your local group.
My goal will be to publish new information regularly, bringing in more and more pieces, so bookmark us and check back often, put us in your RSS feed, follow us on Twitter, like us on Facebook – you know – all those things! I'm excited to be here – can't wait to see where we're heading.
~to your success!
Joanne
(Image courtesy of photomyheart at FreeDigitalPhotos.net)
The Latest!
I know it's summertime – but we can still work on some scholarship money for college, so here are a few more opportunities that you may want to check out! High school scholarships can make all of the difference during those college years!
Wells Fargo College STEPS Sweepstakes
Wells Fargo wants to keep you informed on the financial side of college.  So, to encourage you to sign up for their emails containing college planning information and details on applying for financial aid, they are offering one hundred $1000 scholarships to high school students and another one hundred $1000 scholarships for college students.  All you have to do to enter their drawings (four over the next year) is to sign up no later than August 13, 2014.   You'll find all the rules here.
Do Something.org Community Improvement Scholarship
This is going to be an interesting one!  For seven days (August 4 to August 10) Do Something.org will be posting one new mystery challenge per day centered around community improvement.  In particular, the challenges will cover the environment, animals, bullying & discrimination, physical & mental heal, poverty and homelessness, and education. For every challenge that you complete, you will be entered into a drawing for one of two $10,000 scholarship awards.  Read all the rules here. Sign up now and participate the first week of August!
Siemens Competition in Math, Science and Technology
Students in grades 9 through 12 can compete in the Siemens Competition in Math, Science and Technology.    Students undertake individual or group research projects and submit all data by September 30, 2014.  Winners then compete at the  regional and national levels between now and May to earn scholarships ranging from $1,000 to $100,000.    You may already have a project that you've done, or you may have a great idea for one.  If so, take a look at the competition guidelines here and register for the competition now.  Note: this is an annual competition, so if you can't complete your project in the next two months, consider participating next year!  It's a great opportunity to earn some scholarship dollars!
~to your success!
Joanne
Image courtesy of artur84 / FreeDigitalPhotos.net