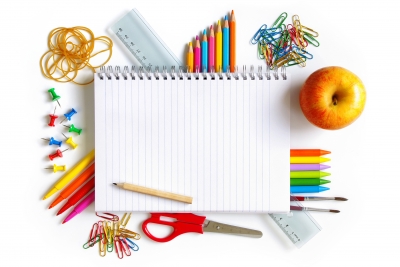 Piecing Together The High School Puzzle
Welcome to The High School Puzzle! After many years of serving homeschooling high school families, I am now expanding my horizons and joining the online world. The goal of this site will be to provide you with all of the tools to successfully homeschool your high school student.
You will see the site grow over the next months and years but we are starting out with the basics. Here you will find general information on homeschooling the high school student, ways to get started in the college application process, a connection to my book and for those who want more individualized attention – a link to set up guidance counseling sessions or speaking engagements for your local group.
My goal will be to publish new information regularly, bringing in more and more pieces, so bookmark us and check back often, put us in your RSS feed, follow us on Twitter, like us on Facebook – you know – all those things! I'm excited to be here – can't wait to see where we're heading.
~to your success!
Joanne
(Image courtesy of photomyheart at FreeDigitalPhotos.net)
The Latest!
Young American Creative Patriotic Art Awards

The Ladies Auxiliary of the VFW is sponsoring a national contest to promote patriotic art.  The contest is open to students in grades 9-12, public, private, or home schooled.  The top prize is a $10,000 scholarship but there are prizes for those in the top 8 spots.  There are also local and state monetary prizes.  Artwork must be submitted to a local auxiliary by March 31, 2014.  This has been a long-standing scholarship.  You can take a look HERE to see the winning artwork for the past thirty years.  Click HERE to find an auxiliary near you.
Google is hosting a creative contest for students K-12.  Students are asked to create a doodle based on the theme "If I Could Invent One Thing to Make the World a Better Place…"  Go HERE to get your entry form.  Doodles will be grouped by age and a winner will be chosen for each group for every state, judges will choose 50 state winners and public voting will determine the ultimate winner of the $30,000 scholarship. State winners will receive an Android tablet and a t-shirt with their doodle. Doodles will be judged based on artistic merit, creativity and theme communication. Deadline for submission is March 20, 2014.  (Look for the winner on the Google homepage June 9, 2014).
This is a needs-based scholarship aimed at high school seniors and college students who have been accepted by a four-year college, have a GPA of 2.5 or higher, come from a low-income household and are involved in an extra-curricular activity or work.  Students are asked to complete the application which includes several personal essay questions, obtain a recommendation from a teacher or adult (other than a family member) and complete the FAFSA application.   There are several awards available ranging from $8,000 to $20,000.  The deadline for submission is April 4, 2014.
~ to your success
Joanne