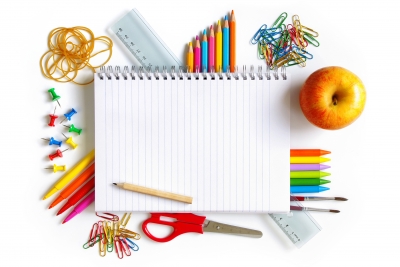 Piecing Together The High School Puzzle
Welcome to The High School Puzzle! After many years of serving homeschooling high school families, this past year I expanded my horizons and joined the online world. This site is designed to provide you with all of the tools to successfully homeschool your high school student.
Look around and you will find lots of information. Things like ways to earn credits, how to keep records, volunteering, starting the college application process, links to scholarships, a connection to Piecing Together the High School Puzzle and for those who want more individualized attention – a link to set up guidance counseling sessions or speaking engagements for your local group.
I am also a teacher for the Master-the-SAT Boot Camps that are designed to help your student improve their SAT scores. Check out that information under the 'Master the SAT' tab.
My goal is to publish new information regularly, bringing in more and more pieces, so bookmark us and check back often, sign up for our emails, put us in your RSS feed, follow us on Twitter, like us on Facebook – you know – all those things. I'm excited to be here!
~to your success!
Joanne
(Image courtesy of photomyheart at FreeDigitalPhotos.net)
The Latest!
The Veterans of Foreign Wars of the United States is sponsoring an audio essay contest for students in 9th through 12th grades.  This year's theme is Why Veterans are Important to our Nation's History and Future.   Students are to write an essay and submit both the written copy and their recording of the essay.  The recording should be no less than three minutes, but no more than five minutes long.  There are several levels of winners ranging from $1000 to $16,000 with the first-place winner receiving a $30,000 scholarship.  Deadline for submission is November 1, 2014
Also check out VFW's Patriot's Pen competition for sixth to eighth graders!
Do Something.org has another community-minded scholarship contest.  This time, students are to set up a recycling drive for aluminum cans.  Set up boxes, put up posters and take pictures of your results!  Homeschoolers – set up something at co-op, at your church's Harvest parties, football games – you name it.  For every 50 cans that you collect, you have a chance at earning a $10,000 scholarship.  The deadline for your picture submissions is November 20, 2014. 
We the Students Scholarship Contest
High school students between the ages of 14 and 19 are to write an essay in 800 words or less that answers the question: "Since you were born, has America moved closer to or further away from the ideals outlined in the Declaration of Independence?"  Essays are to be submitted no later than December 5, 2014.  Eight prizes will be awarded ranging from $300 to $5000 and students who submit their essays by November 15th will have their names put into a drawing for one of five $100 Early Bird cash prizes.
Take a few moments TODAY and enter these scholarships.
~to your success!
Joanne