If you are currently homeschooling, you are the beneficiary of many who have gone before you and paved the way, as well as many who are still working diligently on your behalf.  In this post, my goal is to encourage you to be an avid supporter of both your local homeschool groups and those homeschool organizations that are working for you on both the state and national levels.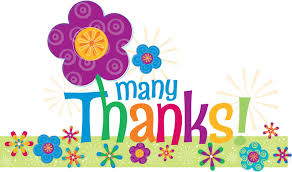 So, let's start at the local level.  Many co-ops and support groups are run by homeschooling moms (and dads) who are volunteering their time to provide families with tools and opportunities.  As students become high school age, many of these groups center around academic courses – meaning those who are teaching or administering the groups have committed to many hours weekly for your student's benefit.  If this is your role – THANK YOU!  If you are reaping the benefits of another person's expertise in these areas – be sure to stop and say thank you and lend your support in any way that you can.
Some areas have larger support groups that provide annual benefits to homeschooling families such as testing, used book sales or curriculum conventions.  Several even have curriculum lending libraries.  My personal thank you goes to H.E.R.I. here in Jacksonville.  This organization has been around for nearly thirty years now and has been a blessing to thousands of homeschooling families thanks to the hard work of many enthusiastic volunteers.  Some local groups have also taken on the role of a contact point with the local public school superintendent so that they can be available to assist new families seeking to homeschool.
On a larger scale, many states have a state-wide organization.  By joining forces with homeschooling families throughout the state, these organizations are able to provide even greater resources as well as have an impact on legislation.   Here in Florida, the FPEA hosts an outstanding convention each year – with well over 15,000 attendees.  These large numbers enables them to draw in top-of-the-line speakers and vendors all for the benefit of homeschooling families.
A large membership also gives us a voice in Tallahassee.  There we have another organization, the Home Education Foundation, run by homeschool lobbyist Brenda Dickinson.  Brenda has been lobbying on behalf of homeschoolers for over 30 years.  By going to her website and subscribing to her newsletter, you can receive updates on legislative actions that affect you.  And while you're there, feel free to donate to the cause!
Lastly, on the national level you will find organizations such as the Home School Legal Defense Association and the National Home Education Research Institute.  The HSLDA not only watches legislation on the global level, they also provide legal counsel to individual member families for anything surrounding their status as a homeschooler.  By joining them, not only do you support others, you gain legal coverage for yourself.  NHERI has several roles, but their claim to fame is numbers.  They have been following homeschoolers for years and providing statistics that back up all those claims you see about the success of homeschooling.
I know that we all get overwhelmed with the business of homeschooling, especially in the high school years, and we often feel like we just don't have the time to support organizations.  I just want to encourage you to give back to those who have made it possible for you to provide your children with an education at home.  And a BIG thank you for those of you in the trenches.  You are appreciated!
~to your success
 Joanne