One of the new buzz words in the education community is 'STEM'.  This is an acronym for Science, Technology, Engineering and Mathematics.  The term has been around for a while – it just seems like it's been more of a hot topic the past several years.  We're starting to see a lot of curriculum listed as meeting STEM requirements and many homeschool co-ops now have STEM classes or clubs.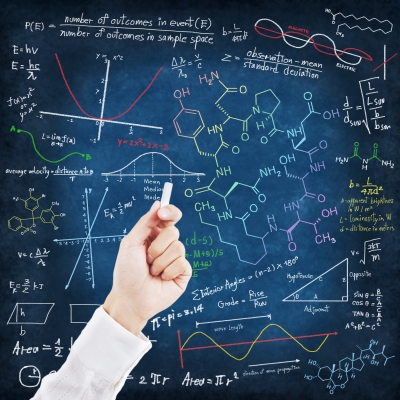 Broken down, STEM would include the study of the natural world, especially in the areas of physics, chemistry and biology (science); creating and operating technological artifacts (technology); creating products and solving problems (engineering); and a study of patterns and relationships among quantities and numbers (mathematics).  [Source: National Research Council]
Homeschoolers have long focused on higher level math and science courses, but STEM goes beyond learning the concepts – it's all about applying those concepts – especially in a team structure.  We are seeing more classes and clubs that have to do with robotics, computer programming, mathematics, physics etc.  Students often work together in collaborative groups, learning to communicate with peers to get a task done.  The idea is to prepare students to have successful careers, especially in areas that require teams of specialists to work together.
And these typically aren't instruction-led tasks.  Students will be given a problem and some tools – then they must work together, often through trial-and-error, to discover the best solution.  For example, students could be asked to construct a bridge with straws – then asked to expand the bridge without using ground supports.  Or students will be asked to solve an environmental or energy problem.  You get the picture.
So, as homeschoolers, how do we make this happen?  You can join (or start) a STEM club.  There are many organizations out there and lots of products on the market that help students learn about things like astronomy, engineering, electronics, nutritional science, etc.    Even the Boy Scouts and Girl Scouts have STEM related merit badge programs.  And LEGO ® has its own line of high school level STEM products.  Branch out beyond the typical science and math classes, even those that are higher level.  Consider apprenticing in an area of interest.  And, definitely do a science fair project at least once in your high school years.
There also seem to be many more scholarships and grants tied to STEM education.  For those of you who like to plan ahead, consider putting together a team to compete in the Seimens Competition in Math, Science and Technology next year.  Registration should open next May.  You can see the guidelines for the 2015 competition here to help you make plans.
As always, I encourage you to follow your student's passions when it comes to preparing them for their life careers – but if they are a math/science type of kid – STEM is the word you're looking for!
~to your success
Joanne
(Image courtesy of MR LIGHTMAN at FreeDigitalPhotos.net)