As we come to the end of October, here are some last-minute opportunities you may want to take advantage of!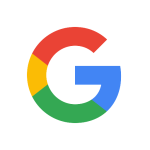 Google is awarding a $30,000 scholarship to the best Google Doodle designed by a student.  This contest is open to K-12 and doodles must be submitted by December 7, 2015.  The 2015 theme is  "What makes me…me."
And, here's one of the best parts, not only does the National Winner earn $30,000, schools can win a $50,000 technology grant if their student wins.  Google says: "Students enrolled in homeschools are eligible to participate in the contest. If the National Winner is enrolled in a homeschool, the homeschool in which he or she is enrolled will receive $5,000 in value towards Chromebooks for Education and/or tablets with Google Play for Education. The National Winner may then donate $45,000 in value towards the establishment/improvement of a computer lab or a technology program for a public library or public school in their community that meets Google's criteria for awarding grants."
Grand prize is a $30,000 scholarship with four National Finalist awards and 48 state/territory awards – so there are lots of opportunities out there.  Get drawing!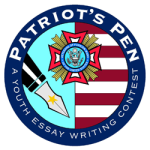 This contest is for 6th-8th graders and has become one of my favorites because there are so many opportunities out there – every VFW chapter awards a prize! Then, the first-place winner from each state competes for national awards totaling $50,000, with each first-place state winner receiving a minimum of $500 at the national level. The national first-place winner wins $5,000 and an all-expense-paid trip to Washington, D.C., in March.
The 2015-16 theme is "What Freedom Means to Me" and essays should be between 300-400 words.
This deadline is fast approaching, but you still have some time – essays must be delivered to your local VFW post no later than November 1, 2015.
~~ to your success
Joanne