So – here's a question that I get on a fairly regular basis: "What do you do in a guidance counseling session?" And, the answer I give is: "It depends upon what you need." I know – that's a pretty evasive sounding response, so let me take a few moments to outline many of the things that we can discuss if you'd like to meet with me – your home school guidance counselor!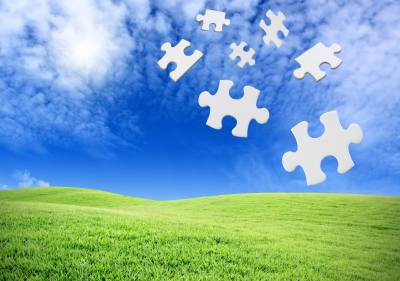 First – a guidance counselor in a traditional school setting is the person who helps guide a student through high school and aides in preparing them for the college application process. Since homeschoolers don't have access to this person in a building – I can help fill that role. Typically before we meet, I will send you a form to complete. This form helps you gather pertinent information. I also ask you to write down a list of questions that you have. This way, we are sure to cover all of the items that are on your mind.
When we sit down, we will start by reviewing your list of questions and then if we haven't already, I will take you through the credits your student has already earned and we'll determine what courses should still be taken, depending upon your student's path. We can discuss specific curriculum recommendations if you need them. We'll also go through all of your student's extra-curricular and volunteer activity to determine if any of that is credit-worthy – or perhaps beneficial to scholarship applications. If your student is college-bound, I also like to discuss the college entrance testing process, ways to find scholarships and how to determine colleges to apply to. We can also talk about the transcript building process. If after our discussion, you are comfortable building your student's transcript – great. If not, I'm happy to take all of your information and build a transcript for you.
If it is your student's senior year, I can walk you through the financial aid application process, Bright Futures applications and finalizing your transcripts.
For those families that live in Jacksonville, I generally schedule these meetings in a mutually convenient location like the library or a Starbucks. If you are not in town, we meet via the internet using Skype or GChat. Often I meet with just the parent(s) but I encourage you to bring your student(s) as well as they often have questions and it's beneficial for them to be involved in these discussions.
Another question I often hear is: "When do I need to meet with you?" and my answer to that one is: "You'll know." Some families come to me before they enter high school and we map out a four-year plan. Others are comfortable with that process, they just need assistance in the senior year putting the final paperwork together. So, whenever and however often you feel like you need to meet with me, I can be available to you.
And, because I know you like to plan, here is the fee schedule:
Guidance Counseling and Transcript Building
Initial Consultation – $75
Transcript Building Service – $50  ($35 for a second student, same family, same appointment)
Follow Up Consultation – $50
Transcript Update – $25  ($15 second student, same family, same appointment)
Note:  Initial transcripts must be in conjunction with an Initial Consultation.  Transcript updates will be handled by e-mail unless you would like to schedule the update in conjunction with a Follow Up Consultation.  Please allow up to two weeks for transcript completion following our meeting.
To schedule a session, just drop me an e-mail or fill out the contact form here and we'll set a time!
~to your success!
Joanne