Here are a few new ideas for those of you who are looking for scholarships for college. Which should be all of you!
Family Travel Forum Teen Travel Writing Scholarship 2014  (now updated with the 2015 info) Are you heading someplace exciting this summer? If so, students in the 8th through 12th grades are invited to apply for the Teen Travel Writing Scholarship by submitting photos, artwork or video along with a 600-word blog about their travel this summer. The idea of the blog is to give practical yet exciting details to travelers who may want to come behind you. In addition to the $1000 first place award, 2nd and 3rd place winners each receive cash and 25 honorable mentions will receive travel prizes. In addition to the Teen Travel Writing Scholarship, the Family Travel Forum offers two additional scholarships – so check them out! Deadline for submission is July 27, 2014.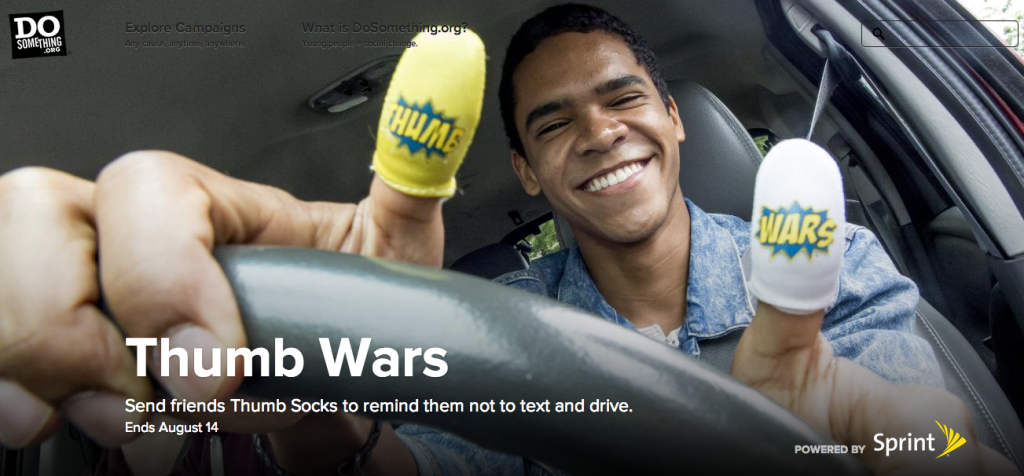 Thumb Wars! Do Something.org is sponsoring yet another creative scholarship. This one tackles texting and driving! To put your name in the hat for a $10,000 scholarship go to their website and order your thumb socks – then hand them out to your driving friends and take a creative picture to submit with your entry. These socks are great reminders to not text while you are driving. I'm not eligible for the scholarship, but I've ordered my thumb socks because I have a few friends I'd like to remind! The deadline for submission is August 14, 2014. You can read all the rules here.
ARTBA Student Transportation Video Contest This contest is open to all aged students and boasts a $500 cash prize. Students are required to create a 2 to 4 minute video examining any aspect of transportation in the United States. Check out the suggested topics, create a video and upload it to YouTube by August 1, 2014 then complete the required entry forms. You will see a requirement for school faculty to submit verification of enrollment on school letterhead. I spoke with the scholarship office and they have assured me that homeschoolers are eligible. They just ask that you submit verification that the student is legally homeschooled.
~to your success!
Joanne